With a Secure and Private Bulletin Board you can post topics for discussion on a variety of things, such as: Your Monthly Board Meeting Documents, Action Items, & Budgets. You can choose to to create Topics for every Month or archive them into another Topic when you're done with them. You can post Employee documents such as: Rosters, Procedure Manuals, Employment Manuals, etc.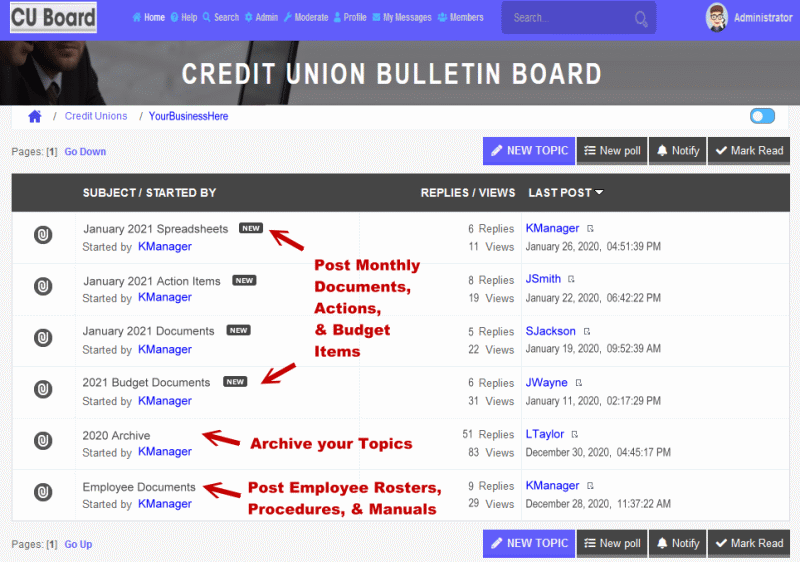 You can have secure and on-going discussions of topics for Virtual Board Meetings, Department Meetings, Policy Documents, etc. where you can post your monthly, quarterly, and/or annual documents to discuss and vote on virtually. You can post company announcements, news items, status information, etc.
You can keep a running dialog in each topic. You can see others comments and posts. You can reply to comments and posts. Everything is in chronological order which makes it easy to follow.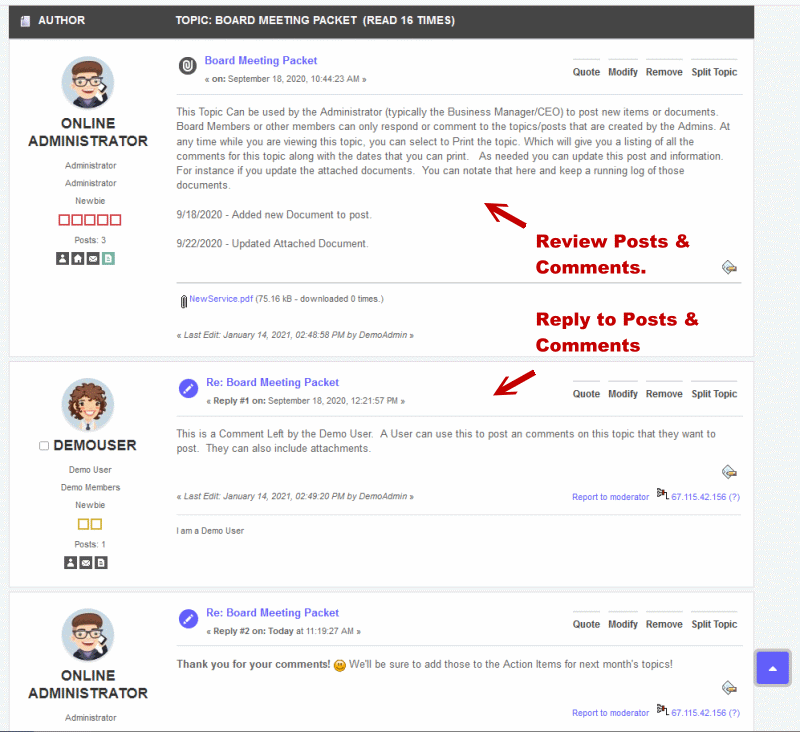 ... And it will all be documented in one location, not multiple email chains. All Topics can easily be printed as a PDF document for Archival purposes, or you can copy and paste them into a Word document.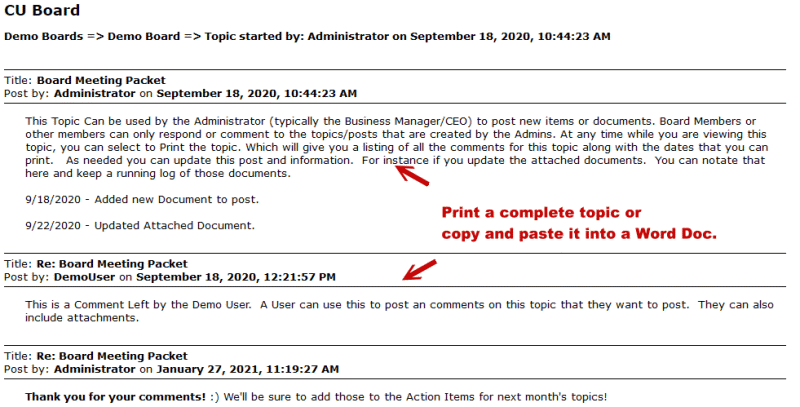 Create Polls within your Topics or on their own for your Board Members to vote on & discuss.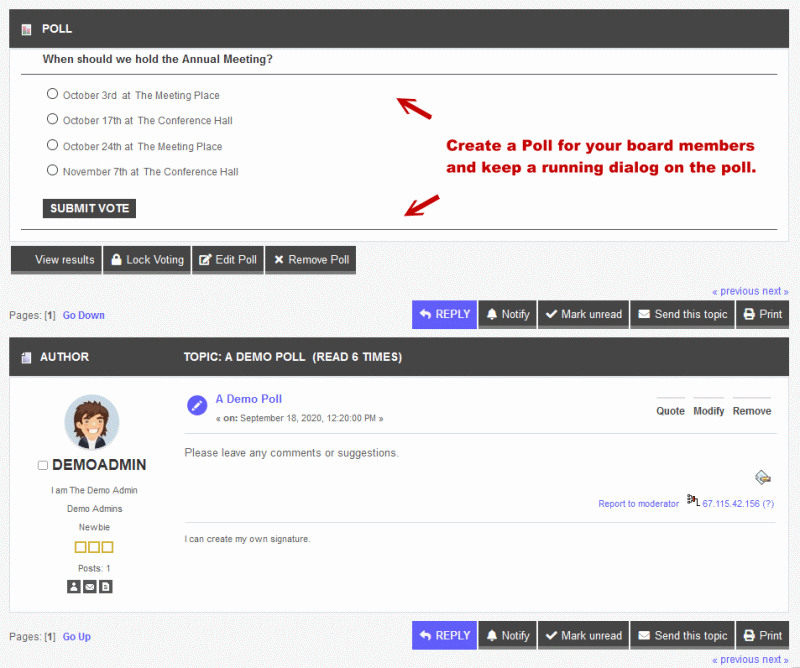 Instead of emailing documents back & forth, creating long email chains with copied responses, etc..., you can use a secure bulletin board to have those discussions. The ease of use and the chronological listing of replies and comments, makes it very easy to follow and document.
And Most Important of all this is a PRIVATE Bulletin Board System, that can be closed to public access.